Al-Saade is the name behind four successful brands - WindMill, Rim, Life, Alsaade - that have become trademarks of trust for every home, supermarket, kitchen, and restaurant inSyria. Our quality assured range is packed with wholesome goodness. It includes essential baking and cooking ingredients for instant snacks, desserts, beverages, and toppings. Our products thrill housewives and wholesale food suppliers, supporting recipes in consumer and professional applications. Competitive pricing, reliable service, and prompt delivery are gaining us a wide client base.
Only the freshest and finest ingredients are used in our mouth-watering varieties. Our range is manufactured according to industrial quality standards and produced under hygienic conditions. It is packed in secure food-grade packaging conforming to food industry requirements. Enjoy guaranteed safety, convenience, and long shelf life with intactnutritional value, taste, texture, and aroma.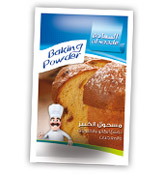 Vanillin and peaking powder Alsaade
For making cakes, sweets food, muhalabieh, and rice with milk (sachet)
The box 25 sachets, weighs (375) gr.
Each sachet (15) gr.
Export carton:
12 packets net weight (4,500) kg.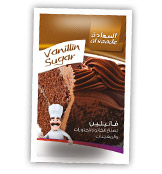 Vanillin and peaking powder Rim
For making cakes, sweet food, mouhalabieh, and rice with milk (sachet)
The box 51 sachets, weighs (918) gr.
Each sachets (18) gr.
Export carton:
6 packets Net weight (5,508) kg